Quelques valentinois, séduits par la beauté du site de Sain Romain de Lerps, et par l'intérêt d'un climat agréable en été lorsque la chaleur accable la plaine et les habitants de la ville, entreprirent d'y construire des villas. Le premier fut M. Edouard Tézier, industriel en pâtes alimentaires, qui s'établit en 1921 au Serre de Rouvesol.
P.L. Goichot
Saint Romain de Lerps, un belvédère vivarois sur le Rhône moyen.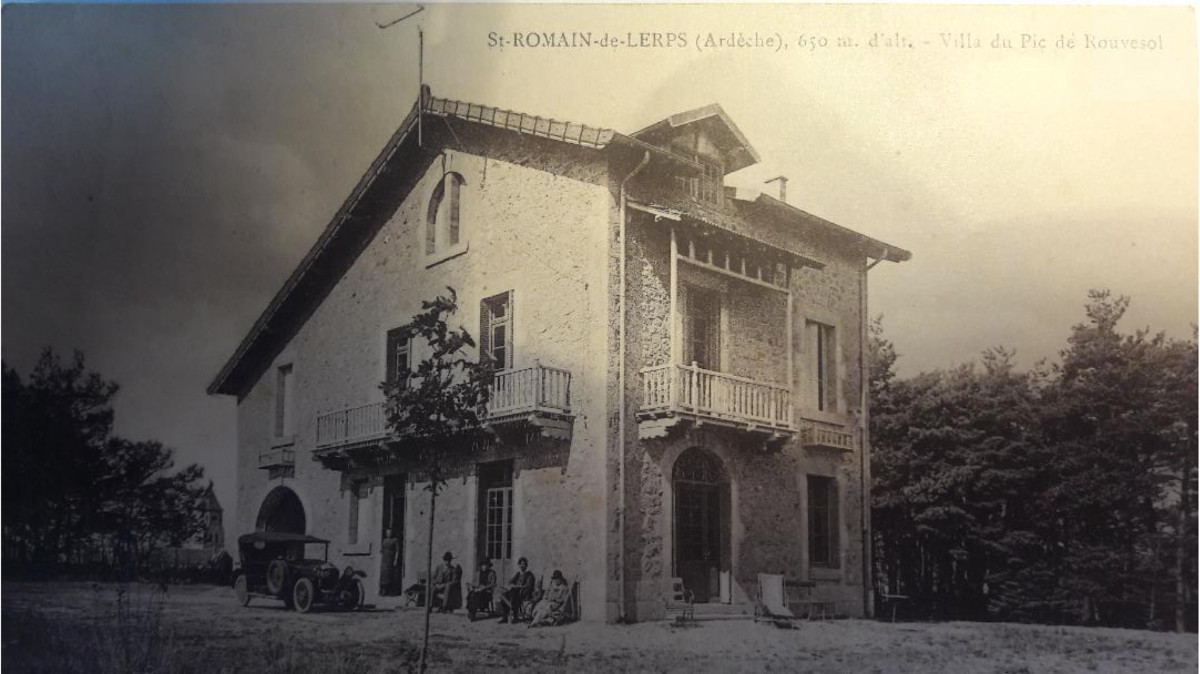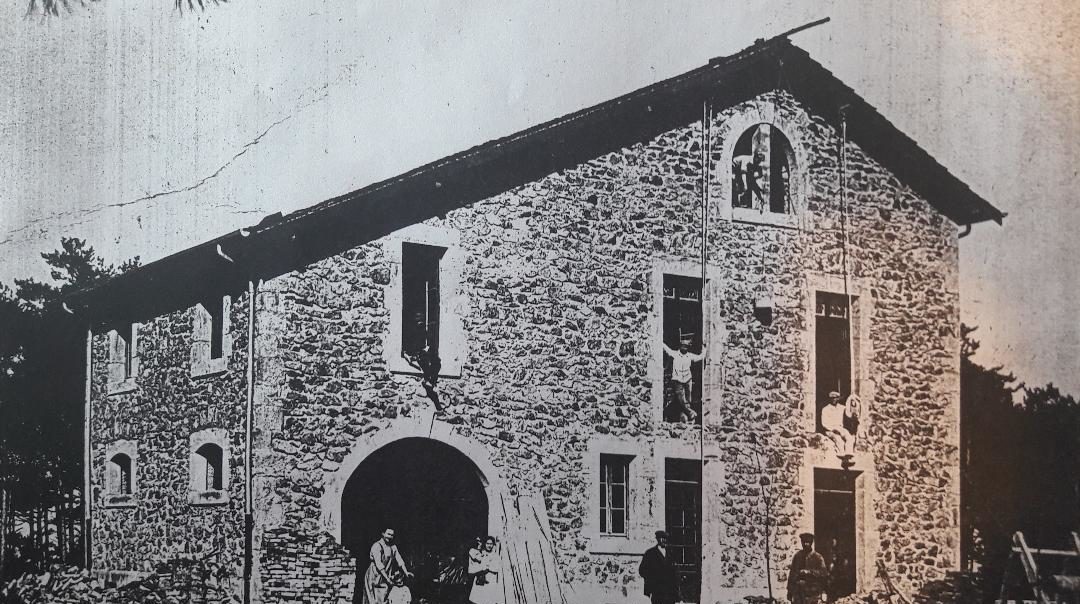 The "Villa du Pic de Rouvesol", as indicated on this old post card, was created for resort. The first owners imagined a house with large bright rooms, high ceilings and wide windows opening on an incredible point of view. Located under the "Pic du Belvédère" whose orientation table is a three stars class in Guide Michelin, the estate offers a magnificent point of view on Vercors foothills and PreAlpes. To be honest, this amazing views greatly influenced our decision to take back the estate.
The Villa
We're the fourth owner in a century. From resort, the villa became a family house and finally changed hands and name in the 2000s. It was renamed "la Garance". Purchased in 2018, we decided to give it back its name, by shortening it: Villa Rouvesol.
The Region
Overlooking the Rhone Valley, this classified natural site is for those who want to take the height without being cut off from the world. Because this one is at our feet, not so far. There are only a few kilometers of sinuous and lowland roads to go to reach A7 Highway, Valence City Train Station or Valence TGV Train Station. From there, Marseille is only 50 minutes away, Paris 2h15 away, Lyon Saint Exupéry airport 30 minutes away.
Our philosophy
Welcome the visitor to places thought for ourselves. We privilege the sincerity, the authenticity of things. You will find these brands in the house and we hope that they will enhance your stay.